We produce superior quality on-hold messages that inform and engage callers. From manufacturing companies to wholesale distributors to retail products... and from services that span the fields of medicine, automotive, restaurant & hospitality, construction, maintenance and many others SayItOnHold messages proudly provide our clients with their own distinctive sound.

With SayItOnHold productions, our custom scripting, professional voices and licensed background music combine to reach your callers on-hold with a powerful impression of your company, while reinforcing the relationships with your customers you've worked so hard to build!
Over the years, as technology and our customers' needs have changed we have added other services, and have adapted the equipment we offer to help ensure our customers have the most convenient, efficient and reliable use of the power of on-hold advertising.
And, though we may be a long way from the days of reel-to-reel editing and analog tape players,

our commitment to helping our customers make the most out of on-hold time will never change!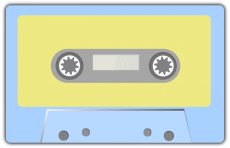 FYI... we can format your production on mp3, specified ".wav" formats for uploading, and yes, we can even still produce on-hold messages on cassette tape to accommodate on-hold players equipped with tape-drives !