Auto Repair On-Hold Messages
will let your callers on-hold hear about
ALL THE GREAT THINGS YOUR SHOP HAS TO OFFER!


With customized messages on-hold they'll be impressed with...

your welcoming & caring attitude
your qualifications, certifications & experience
reassurance they havn't been forgotten on-hold
your reputation for standing behind your work
your unique areas of expertise
quality car care products
current specials on services
tips & important information on vehicle care
PUT THE BRAKES ON CALLER HANG-UPS!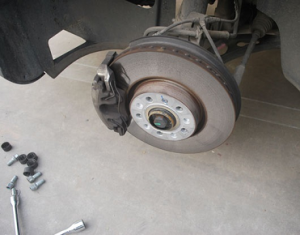 So,what do I tell my callers on-hold?
If you're considering messages on-hold for your business, there are many things your messages will let callers know that can not only help increase your sales, but can also secure their level of trust in you and their willingness to refer you to others!
Here are just a few ideas in question form (we have lots more!) that your callers might find helpful and might motivate them toward using your services:

-Do you run seasonal or periodic specials on services or accessory items, or have coupons available?
-Are your mechanics certified and equipped to check and repair hybrids, flexfuel and alternative fuel vehicles?
-What features make your commitment to customer service stand out: convenient hours, comfortable waiting areas, shuttle service, etc.?
-Do your staff go through continual training and re-certification?
Listen to Samples Below