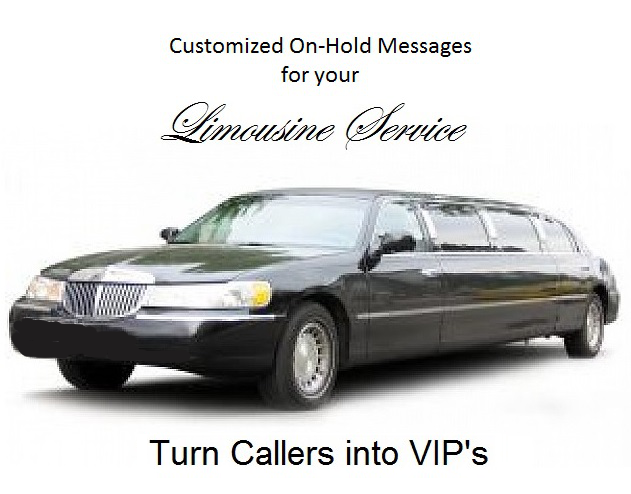 Creating a Great Impression
is what it's all about!
Your business strives to maintain the highest possible standards of service. Most often, your clients' first impression happens the moment they call you.
Shouldn't your callers be hearing messages that bear witness to the superior level of customer care you are known for?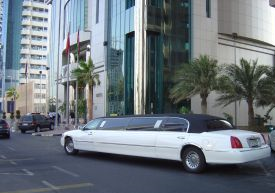 Custom On-Hold Messages by SayItOnHold let callers know right away that your company is dedicated to providing outstanding customer service with a professional staff and immaculate, luxuriously appointed limousines and other vehicles.
Your messages will provide callers with important details on your services for specific events, such as parties, weddings, concerts, prom, sporting events and more.


They'll also hear important information on your chauffeurs' experience, licensing & permits; prompt, courteous attitude, vehicle amenities, and all those personal "touches" that set your service apart from all the rest!
---
Fully Customized
Hold Messages
Only $169 !
Up to 4 minutes long
or 500 words

limousine service sample 1